No more fizzy vinegar in brown bottles. period.

We're Hippie Kombucha. 2 local families who are passionate about producing quality kombucha, that's honest, crisp & clean. Our co-Founder created our unique brewing style back in 1995, and we were one of the first in Perth to hit the ground in 2015.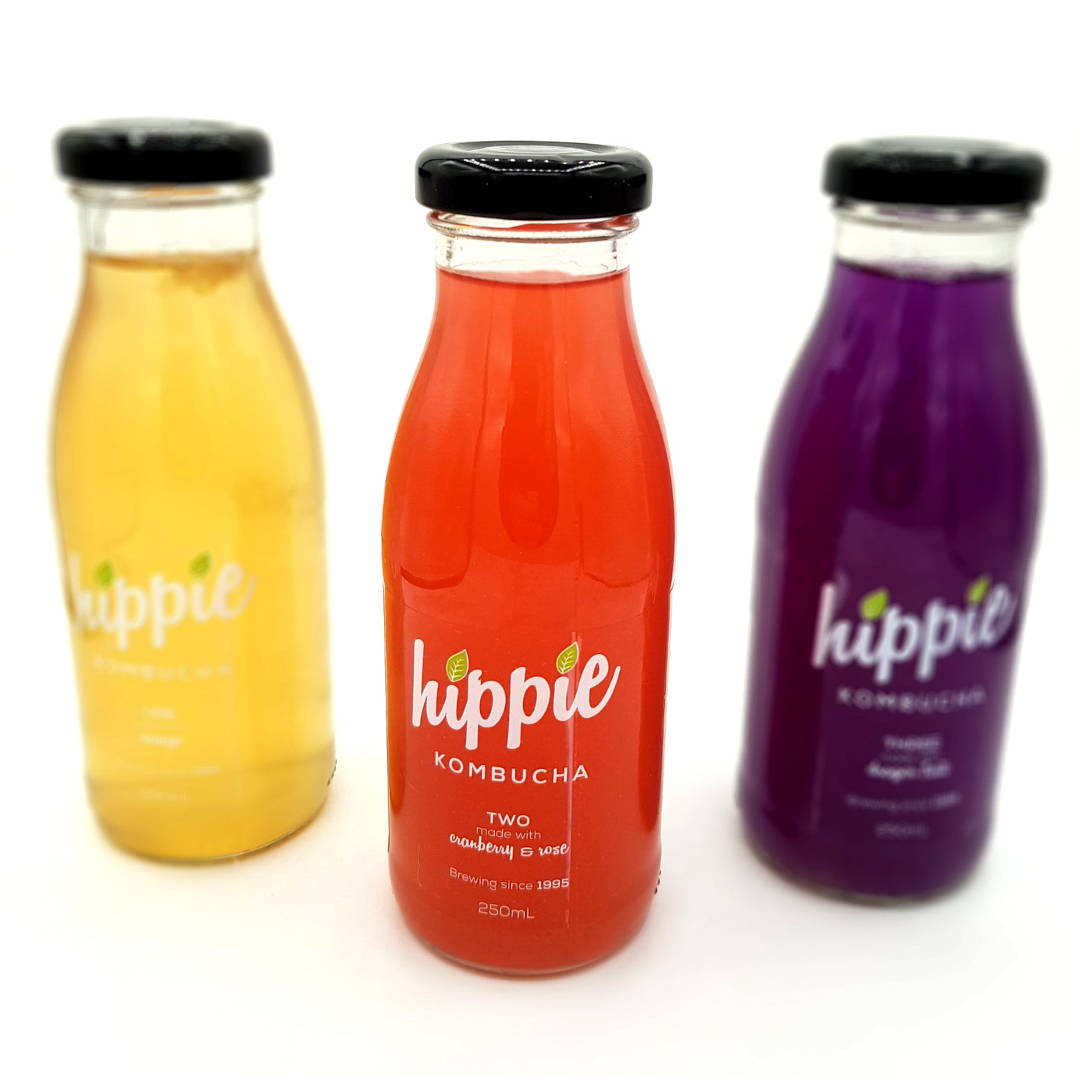 GET 6 x 500ml BOTTLES DELIVERED TO YOUR HOME FROM JUST $39. NO DELIVERY FEE, JUST

GOOD, HONEST, BOOCH.